Every bride wants to look her best on her wedding day. Much like the preparation of your wedding event, each bride-to-be should have the same preparation time for their skin.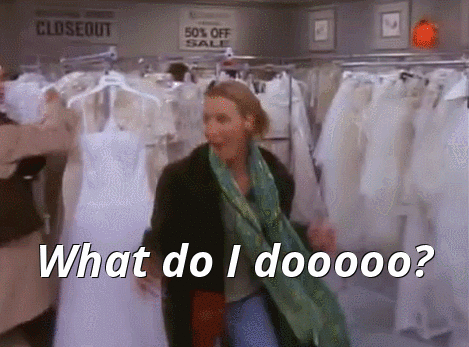 Credit: Giphy,com
At Australian Skin Clinics we provide a complimentary consultation to all Brides-to-be offering a personalised and affordable skin regime that will have their skin wedding day ready. We have also learnt a few dos and don'ts over our year in the biz, keep reading to find out what you should and shouldn't do with your bridal skincare plan.
---
Do plan ahead
Planning ahead is essential.  When preparing for a wedding, brides usually want flawless skin and in turn this may require treatment with several modalities and over a period of time. Ensure you have your initial aesthetic consultation a minimum of 6-8 weeks in advance of the wedding. This way your technician will have time to understand how your face and body responds to the recommended treatments and can be happy with the look you have achieved ahead of the day. If you would like a longer, more comprehensive treatment plan, check out our 12 Month Wedding Skincare Plan.
Don't change routine last minute
Never change your skin care regime too close to the wedding as this could result in skin reactions or breakouts that you aren't prepared for. Again, plan ahead and start a regime of skincare with active ingredients, such as Balense Skin, six-eight months in advance. An Australian Skin Clinics dermal technician can provide you with a detailed home care plan to suit your skin's individual needs.
Do lighten and brighten
Everyone wants that natural glow as they walk down the aisle, so look for treatments that lighten and brighten the skin. Pigmentation can add years to the appearance of your skin and often requires more makeup to conceal it. There are a number of treatment options including micro-needing, facial peels and laser for pigmentation.
Dull, dehydrated skin can also out a dampener on your big day. Consider an overall rejuvenation approach with Hydroboost, a unique new hydrating cosmetic injectables treatment that will smooth and replenish your skin from the inside out.
Don't book your injectables late
If you're planning on having anti-wrinkle injections before the wedding, be sure to book your first appointment at least four months in advance. You will need another treatment a month before the wedding but this way you will have time to see how your muscles respond and ensure you are happy with the look you achieve ahead of the day.
Do have monthly micros
We recommend that you book monthly microdermabrasions in the lead up to the wedding or, depending on your skin type, alternate with facial peels. These treatments will ensure that your skin is in peak condition on the day. Microdermabrasion is a must for glowing, radiant skin and will give you a polished look. If you are prone to breakout is microdermabrasion is a great way to help control spots and pimples. A personalised treatment plan could include treatments every 2 to 3 weeks for the best results.
Don't put up with scarring
You deserve to feel confident in your appearance as you celebrate with the people you love the most, so don't put up with pitted scarring from previous acne outbreaks or chicken pox.  Look for combined dermal and radio frequency treatments that can improve your skin texture such as Fractional RF. This amazing treatment induces a powerful, natural healing response that stimulates skin tightening, cell regeneration and collagen production, offering visible results with just three treatments.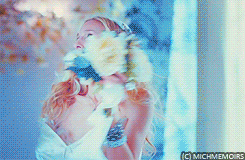 At Australian Skin Clinics we provide our brides a pathway to beautiful looking skin, offering each bride the opportunity to be their best self.  Our range of simple treatments provides real results at an affordable price, giving you a more luminous appearance on your special day. Visit your local Australian Skin Clinics location today and book your complimentary consultation.