Join our team!
We believe that by fostering a sense of belonging, providing opportunities for development, recognising hard work, and building a strong brand, we can create a workplace where our team members thrive. We are committed to providing a supportive and rewarding work environment that enables our employees to achieve both personal and professional success.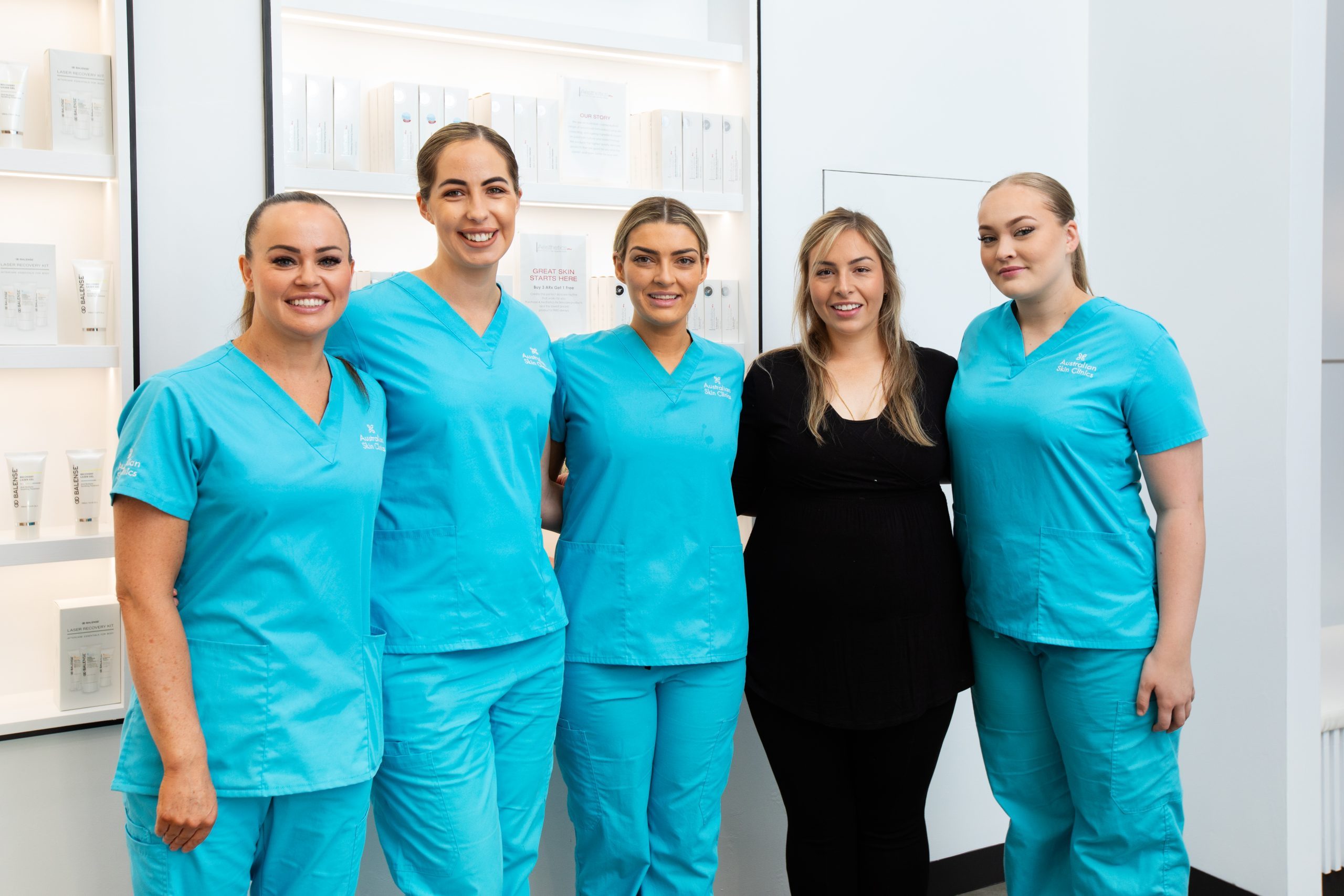 Belonging
We understand the importance of feeling like you belong in a workplace. At Australian Skin Clinics, we are committed to fostering an inclusive and welcoming atmosphere that appreciates and supports all employees.
Our aim is to cultivate a strong team spirit, ensuring that every individual feels connected and takes pride in the work they do.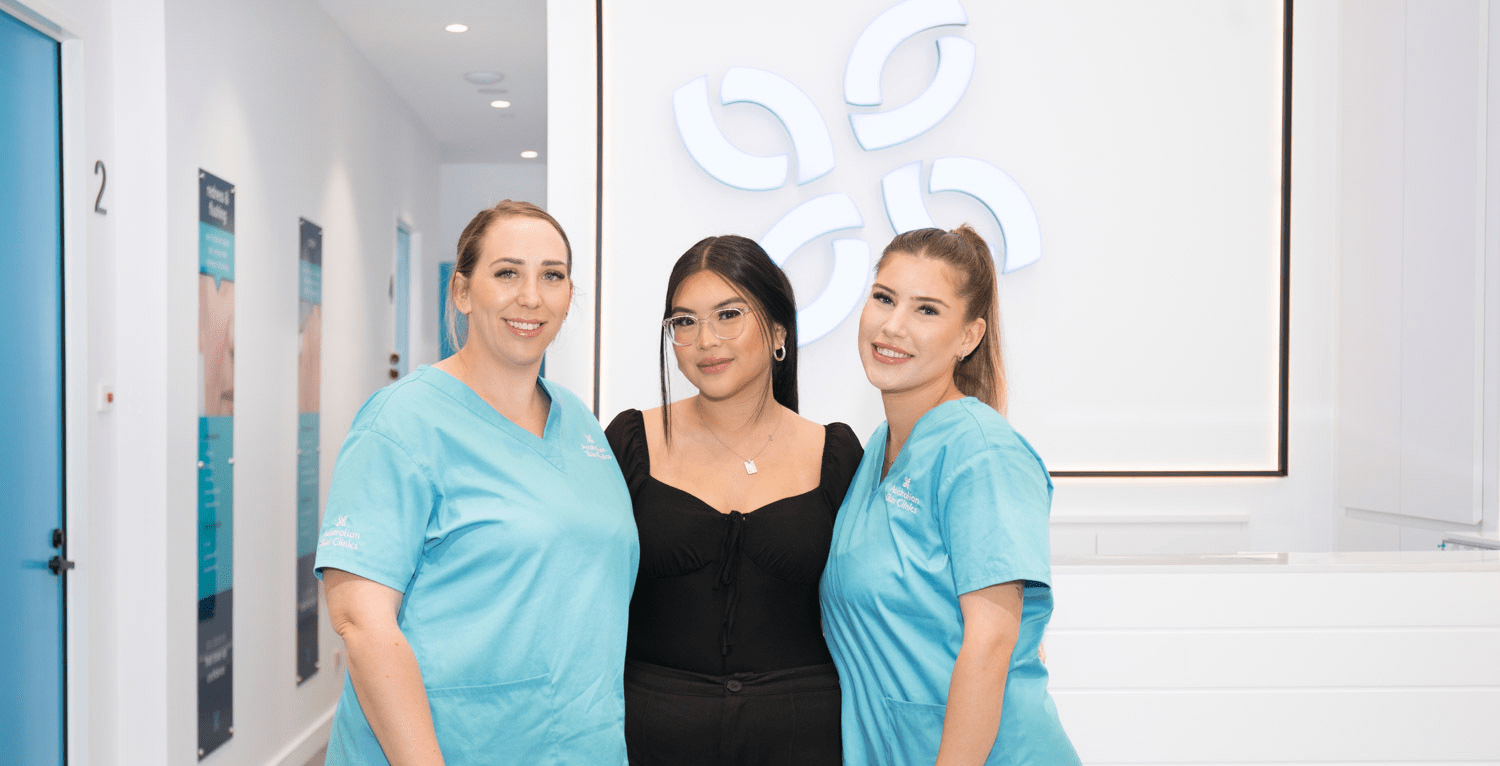 Brand
We are extremely proud of our brand and reputation in the market! It is important for us to not only be a market leader in what we do, but to be an employer of choice!
We have People Values that resonate, creating a culture that makes it easy to embody these. We want our people to be passionate about our brand and what we do, hence we will continue to grow our brand by doing some pretty cool stuff!
Develop
We believe in careers, not jobs! We want our people to grow from day 1 of their journey with us. We have A class technical training, pathways so that you're able to excel in your role or move within the business, on the job training, conferences, sales training, the list goes on!
We know that putting the emphasis is on our peoples development will get the best out of you – hence we are always refreshing the ways we educate and grow!
Reward
There is nothing better than being recognised for a job well done, and being rewarded for being a part of the journey.
We offer a competitive remuneration and a plethora of benefits to thank you for being a part of the family.
We ensure that over and above is recognised through incentives and recognition programs to empower you to be the best you can be!
Get in touch today
Do you have a question about working for Australian Skin Clinics? Get in touch with us. We're always happy to help.
ASC Newmarket
What's there not to love!! When your job is your second home, you want to wake up motivated to go crush your day! For me two years in, the biggest areas of my job that stand out, are the team culture & positive environment that we create. A team that brings energy, a team that is there to lift each other up, a team of girls who help each other grow and aspire to kick goal after goal month after month. If you are looking for career progression, then look no further. The opportunities to move up the ladder are endless and the ongoing support that is offered under the brand is like no other. When you love what you do, the satisfaction you are left with when taking clients on results driven skin & laser journeys brings absolute fulfilment. The transformations I have witnessed personally in clients has built confidence, has boosted self esteem, has bought happiness and ultimately changed lives for the better. For this alone I will always be grateful to Australian Skin Clinics for the opportunity as clinic manager, for the ongoing training and education, the endless support, the up skill & forever reminding me to create awareness. TO LOVE THE SKIN WE ARE IN!
ASC Plenty Valley
I love working for ASC because the company is built up of a strong and successful leadership team. All of my managers and co-workers are great to get along with and make work so enjoyable. ASC also provides ongoing training sessions on all products and treatments which is super helpful as I'm always widening my knowledge and learning on the job!
Leigha, Laser & Dermal Technician
ASC Epping
Since starting my journey at Australian Skin Clinics, I have thoroughly enjoyed being able to spend my time working in an environment that truly values each and every employee. There are so many great opportunities available to further my learning and skill set with the constant support of my colleagues and management team. The on-going training available within ASC has enabled me to feel confident within my workplace. There is nothing better than enjoying my workspace and looking forward to going to work!
Bethany, Laser & Dermal Technician
ASC Castle Hill
I've been working for ASC for nearly 8 years and there are many reason why I enjoy it. First of all I truly work with the best team, without Jody it wouldn't be at all the same. Jody supports us in every way she possibly could and it only makes our team grow and become better each and every day. We are like a family, as myself and the girls have been working for ASC Castle Hill for a long time. The consistency also makes the clients very comfortable as they are familiar with us and know we will always look after them. I'm really passionate about achieving the best results and helping our clients with what they need. I love all the treatments we provide and how there's always something new to learn. ASC is a professional company to work for and I couldn't ask for better.