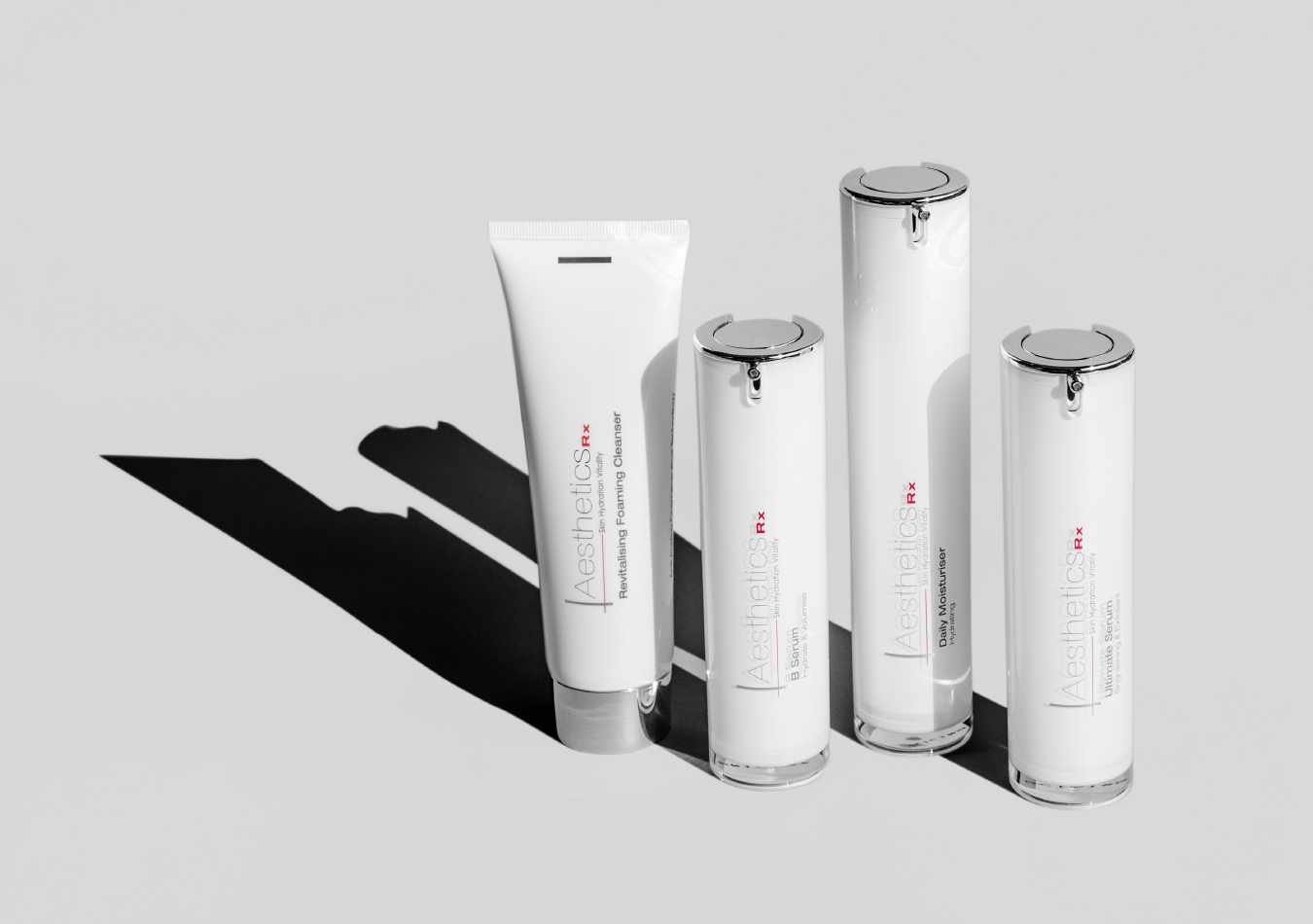 Aesthetics Rx Skincare is an Australian cosmeceutical range of advanced formulations using skin correcting anti-ageing ingredients based on plant cell culture and biotechnology. To do this effectively, we combine naturally derived biotech ingredients with natural plant extracts and choose natural botanicals when suitable.
Ingredients from biotechnology are derived from plant cells and created sustainably in a scientific lab. Thus, the quality and efficacy of our ingredients are of the highest possible standard, with the least impact on nature and the environment. We also choose bio-identical ingredients with the highest natural affinity with the skins own components.
AUSTRALIAN MADE, CRUELTY-FREE & VEGAN
Our complex blends of high-dose actives are vegan, cruelty & paraben-free. We're proud to be officially accredited with Choose Cruelty-Free Australia, our products and individual ingredients have never been, and will never be, tested on animals. Instead, we test our complex formulations on consenting humans, whilst our ingredients are tested on skin cell and tissue cultures (in-vitro testing).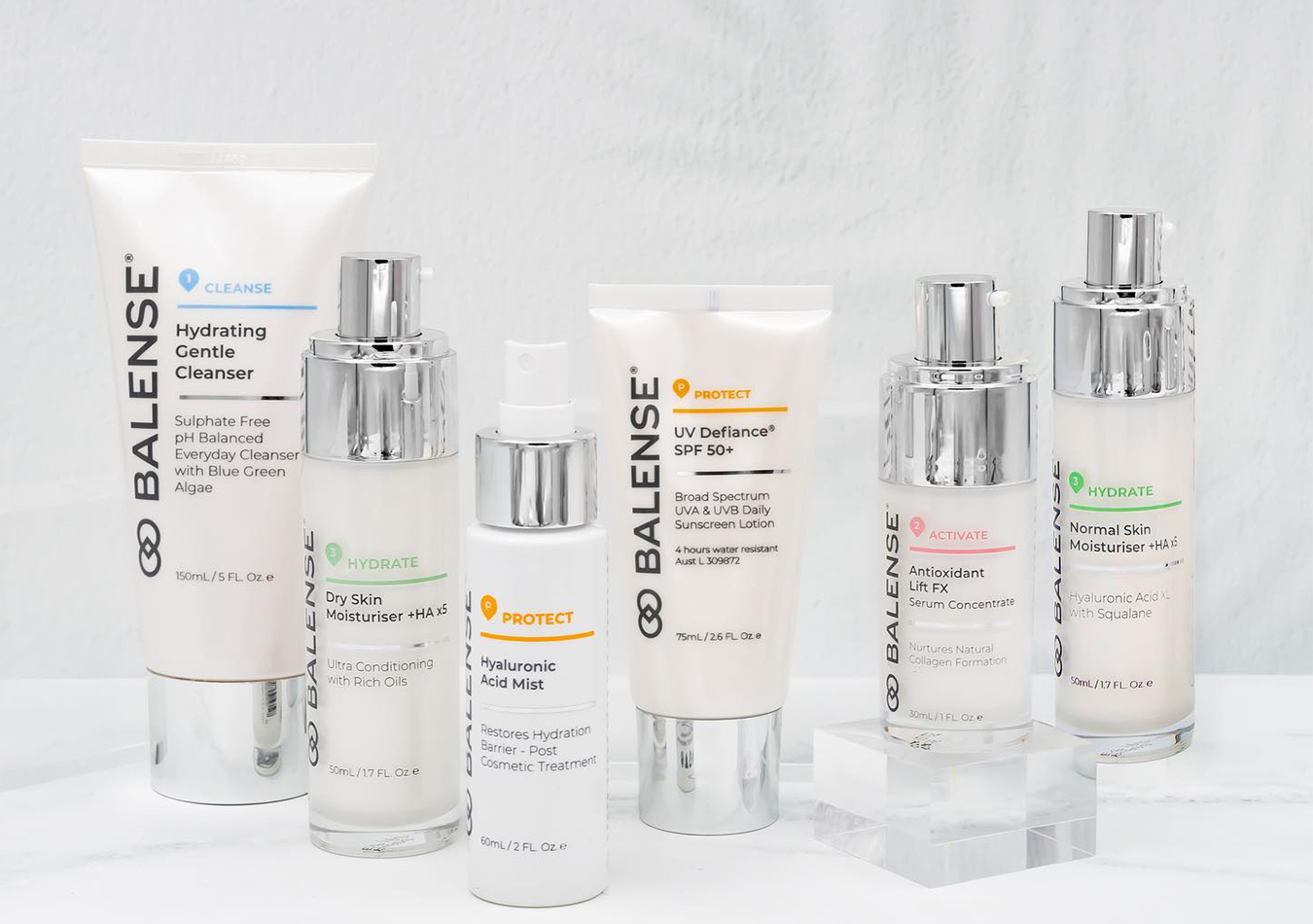 Based on advanced Hyaluronic Acid delivery Technology, BALENSE® provides superior slow-release delivery of hydration and active ingredients on the skin for enhanced and prolonged visible results.
The cross-linking structure of BALENSE® HylaTech Active Delivery technology permits up to five times the hydration capacity of single strand Hyaluronic Acid. BALENSE® has been granted patents in Australia, United Kingdom and the United States of America.
CLEANSE. ACTIVATE. HYDRATE. PROTECT.
BALENSE® enhances the appearance of the skin by delivering superior active ingredients to the skin when following our simple 4 step system: Cleanse, Activate, Hydrate and Protect. BALENSE® allows you to choose formulations for your individual skin type, target specific concerns and balance moisture levels.

SKINCARE THAT WORKS
We believe healthy looking, radiant skin can be achieved by everyone. Ultraceuticals products have been developed to ensure optimal skin results for our customers whilst balancing this with packaging that is environmentally considerate where possible.
FOR YOUR BEST EVER SKIN
"I have spent over twenty years as a cosmetic physician working with clients exposed to one of the harshest conditions in the world – the Australian sun. I established Ultraceuticals in 1998 as a concise science-based skincare range to address the major skin concerns. Ultraceuticals products are developed using optimal concentrations of scientifically proven and potent ingredients in cutting edge consumer-trialled formulations. Ultraceuticals is available solely where trained skincare advisors can provide professional recommendation."
– Dr. Geoffrey Heber Founder and Director
Our Clinic Locations
At Australian Skin Clinics we provide FREE Consultations for all our services in all our state of the art clinics

Join the Bluvement
Discover the latest news on skin tips, trends and more.