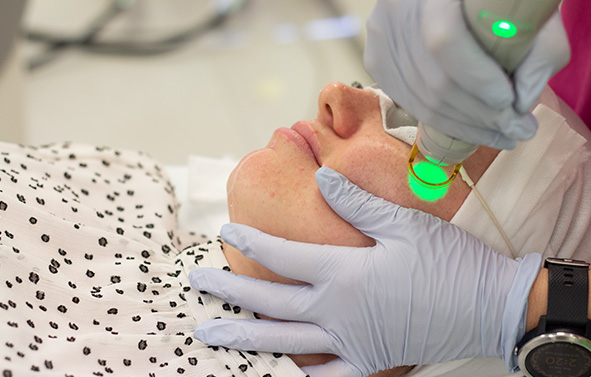 Wave goodbye to unwanted sunspots and freckles.
Laser for pigmentation aka laser skin rejuvenation, safely and effectively reduces the appearance of freckles, pigmentation and post-inflammatory hyperpigmentation (PIH) such as acne scars and age spots.
This quick and non-invasive skin treatment will help diminish imperfections and reveal a clearer, more even complexion.
Benefits of Laser for pigmentation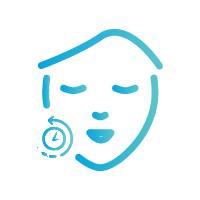 Reverse sun damage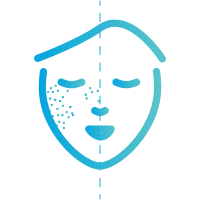 Treat hyperpigmentation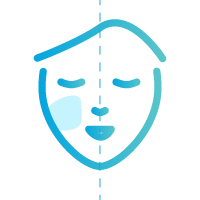 Improve skin tone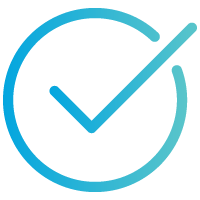 Safe, effective & non-invasive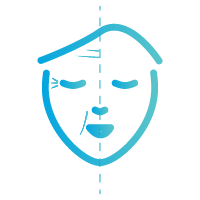 Refresh your appearance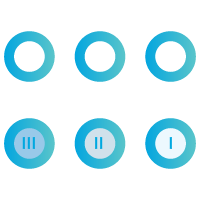 Suitable for skin types I-III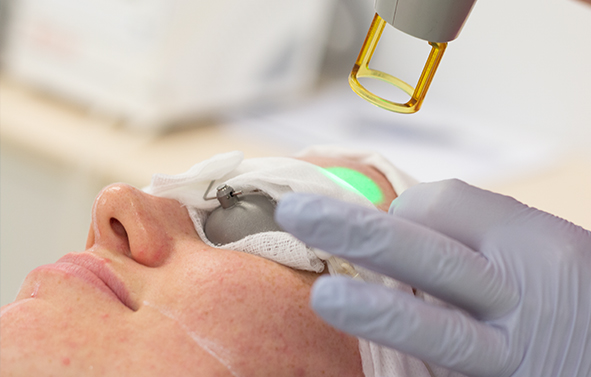 How it works
Laser for pigmentation uses beams of light to target and break down pigmented cells in the skin. It can target unwanted dark spots and fragment the pigment without damaging the surrounding skin tissue and skin cells.
The targeted pigment will darken before forming a light crust which flakes off naturally over the course of three to seven days.
Depending on the type of pigmentation being treated, we recommend 2-6 sessions to reap the benefits of this treatment.
Suitable for Fitzpatrick Skin Types I-III only.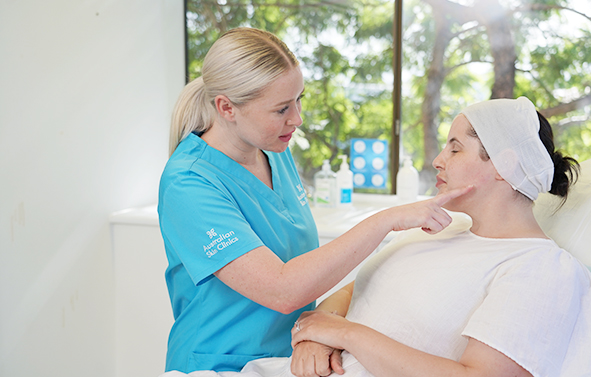 Optimise your results
For best results, we recommend an initial course of three treatments on a monthly basis. The number of required treatments and effectiveness will be determined by the type, colour and depth of pigmentation along with the condition of the skin.
Please note, it may not be possible to completely eradicate the unwanted pigment. Want to know if this treatment will work for you and meet your skin expectations? Speak with one of our dermal experts.
Say goodbye to pigmentation with our laser treatment – Minimal side effects, targets sweat glands. Book your appointment now!
LASER FOR PIGMENTATION BEFORE + AFTERS
real clients, real results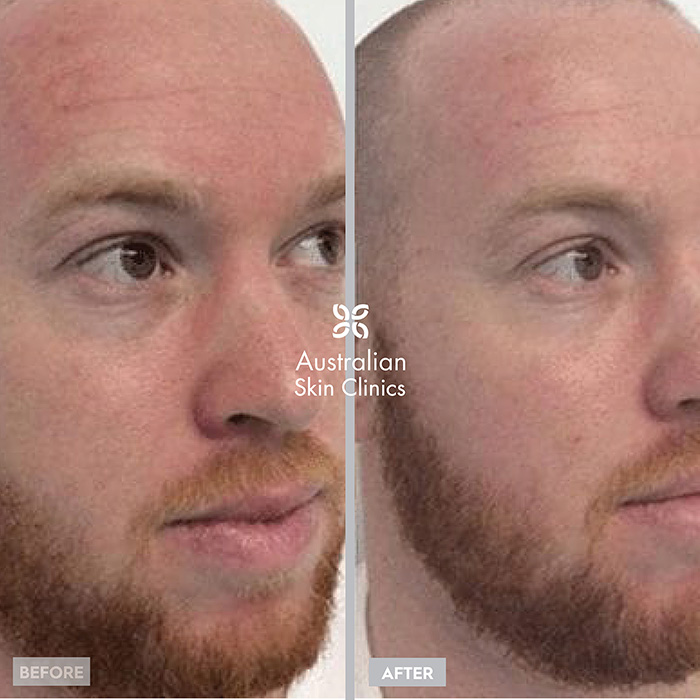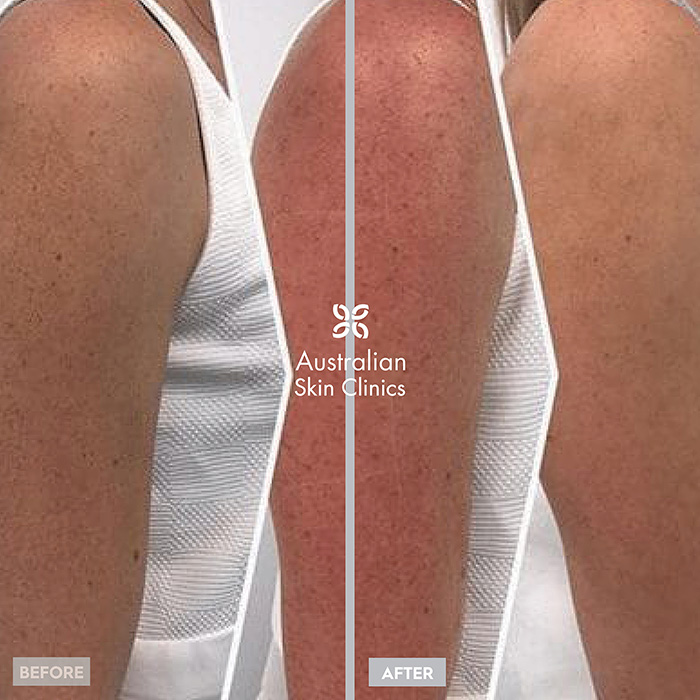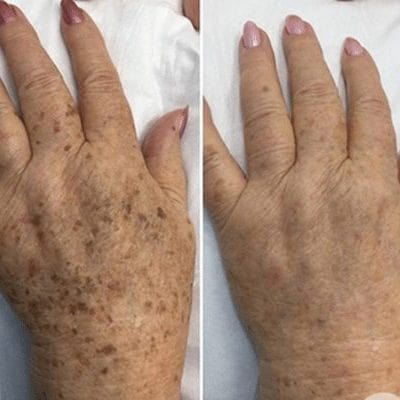 Laser for Pigmentation Pricing
Add-ons
You have saved $0.00 so far
Pre + Post Treatment Care
During Treatment
As with most laser treatments, the heat from the laser may cause some discomfort in clients. The treated areas are usually small, meaning any discomfort will be over quicky.
After Treatment
Your pigmentation will initially appear darker for up to 48 hours after treatment. Then, the pigment will start to crust before it fades away. The treated area may feel like sunburn during this time. Your technician will recommend take home skincare to combat this.
4 Weeks Prior
Please note any clients from QLD will need a Medical Opinion Letter – Skin Check for this treatment.
No sun exposure for 4 weeks prior to treatment.
2 Weeks Prior
Avoid waxing and sunburn to the treatment area for 2 weeks prior.
Skin must be prepped on a tyrosinase inhibitor and SPF for a minimum of 2 weeks to minimise post-inflammatory hyperpigmentation. We recommend using the Aesthetics Rx Ultimate Serum OR Vitamin C Serum OR Balense Brightening Serum as your tyrosinase inhibitor.
Your dermal technician will complete a patch test during your consultation appointment 2 weeks prior to your first treatment appointment to ensure suitability.
Treatment Day
No fake tan to the area at the time of treatment.
24 Hours
Avoid heat induced activities, including:
• Steam rooms & saunas
• Swimming pools
• Excessive exercise
Day 1-3
Avoid active skincare ingredients. Use a gentle cleanser, hyaluronic acid, moisturiser and SPF.
Day 3+
Recommence active serums.
Day 7+
Recommence exfoliating skincare.
Book a free skin consultation – It's time to put your skin first.
Frequently asked questions
If the recommended post treatment procedures are followed and the treated area is cared for and correctly maintained then the pigmentation is unlikely to return. Pigmentation caused by sun exposure may gradually reappear overtime however SPF and tyrosinaise inhibitors can significantly reduce this.
It can depend on the type and size of the area being treated, most treatments can be completed within 5 to 30 minutes.
The heat from the laser is concentrated at a superficial level so it is likely that the client will experience some discomfort while the treatment is being performed. The treated area can feel like sunburn for up to 48 hours afterwards, however cold packs and a Recovery Gel should be used to reduce redness and inflammation.
Most clients report a 70% or greater improvement over the duration of their course of treatments.
It is extremely important not to affect the skin's pigmentation in any way prior to or after the laser treatments. Such exposure can cause hypo and hyper pigmentation, impairing the effects of the laser treatment. Please avoid sun exposure or solariums for 4 weeks prior to treatment and at least 4-8 weeks after treatment. Be sure to also apply SPF regularly while you are exposed to the sun and do not use any form of tanning throughout your treatment, including tanning sprays or lotions.
The majority of our clients undergo laser for pigmentation removal during the autumn and winter months, when UV burning is at its lowest.
Our Clinic Locations
At Australian Skin Clinics we provide FREE Consultations for all our services in all our state of the art clinics

Join the Bluvement
Discover the latest news on skin tips, trends and more.