Hit refresh and get an instant glow.
Dermaplaning is a safe, painless and highly effective exfoliating treatment designed to remove dead skin cells and fine vellus hairs from the face and hands.
This skin treatment is perfect for combatting dull, uneven skin tone and removing pesky peach fuzz. Using a specialised blade to gently exfoliate the top layers of the skin where dirt, small hairs and debris reside, we are able to instantly reveal fresher, smoother and glowing skin!
This can lead to the appearance of thicker, smoother, and faster growing hair as the hair follicles are unclogged and can grow without interruption.
Benefits of Dermaplaning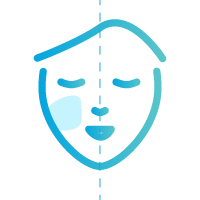 Brightens dull skin & helps even skin tone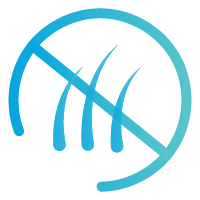 Removes Vellus hairs (peach fuzz)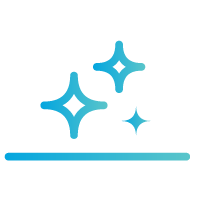 Smooths rough, textured skin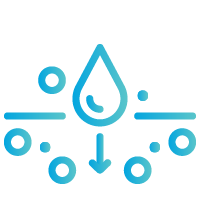 Enhance penetration of skincare products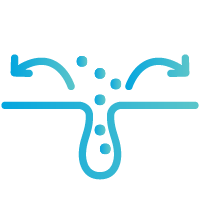 Exfoliates & removes dead skin cells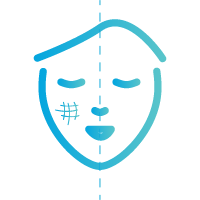 Helps treat congestion & milia
How it works
Dermaplaning works by gently and safely gliding a specialised surgical blade at a 45° angle across the skin to exfoliate the skin's surface. Our trained dermal experts will sweep the blade across the desired areas, to effectively exfoliate dead skin cells, remove fine hair and take away the very top congested layers of the skin. Removing this unwanted debris will reveal new, fresh skin layers, resulting in softer and more radiant looking skin.
Dermaplaning is suitable for all skin phototypes, treatments are quick with no downtime following and results are instant. We recommend ongoing treatments every 3-4 weeks as fine hair begins to regrow and congestion starts to show again.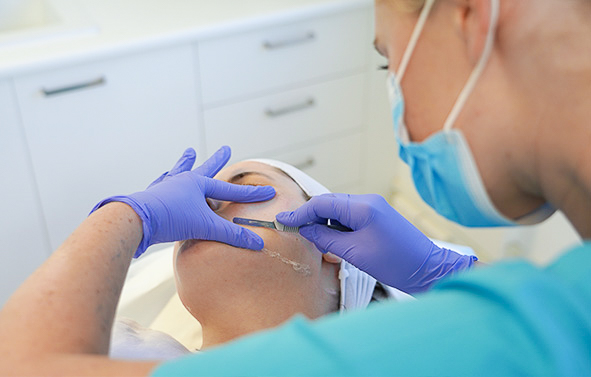 Optimise your results
Dermaplaning treatments are quick with instant visible results and no downtime following. For best results, we recommend ongoing skin treatments every 3-4 weeks or as fine hairs and congestion start to show again.
Recommended add-ons:
ADD Dermaplaning – Hands
ADD Enzyme MediPeel
ADD Extractions
ADD LED – Rejuvenate
Experience the benefits of Dermaplaning for your skincare routine by booking an appointment now. Add a scalp massage for the ultimate pampering experience"!"
DERMAPLANING BEFORE + AFTERS
real clients, real results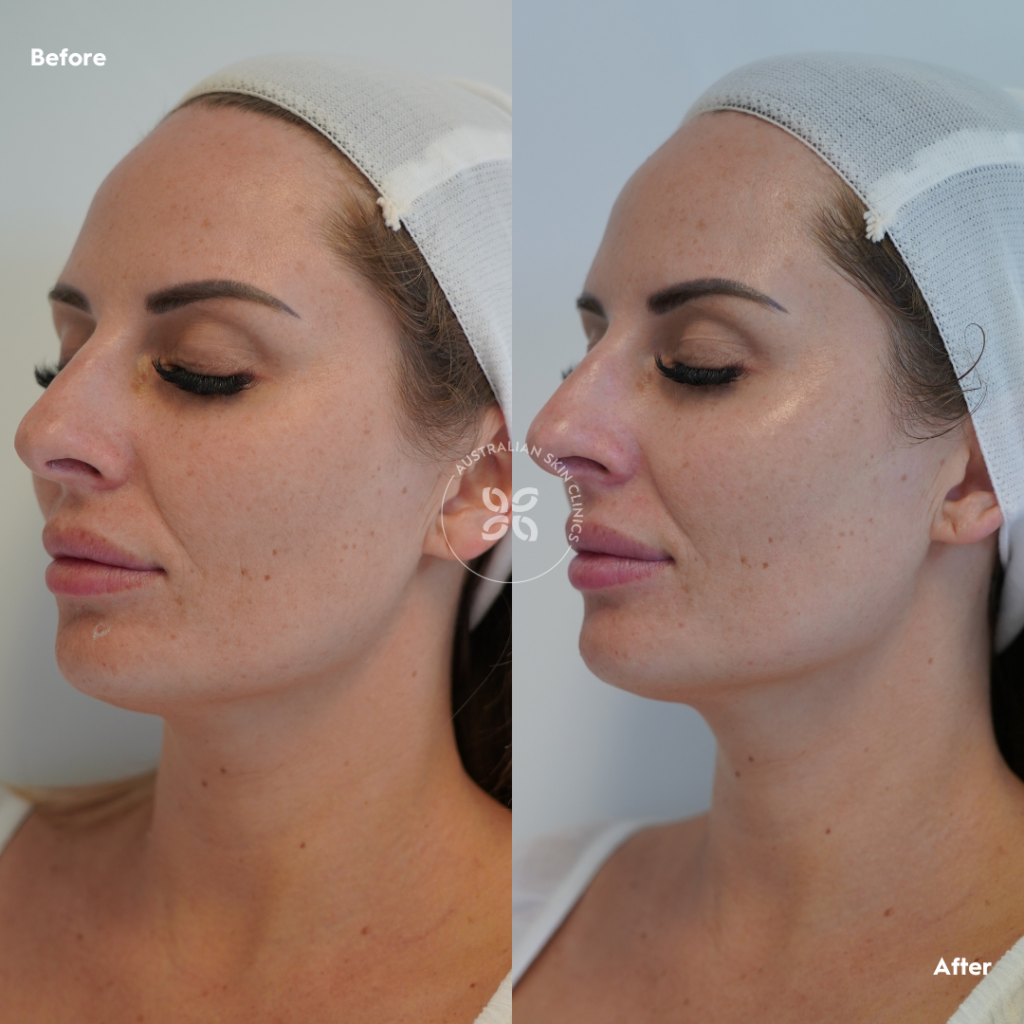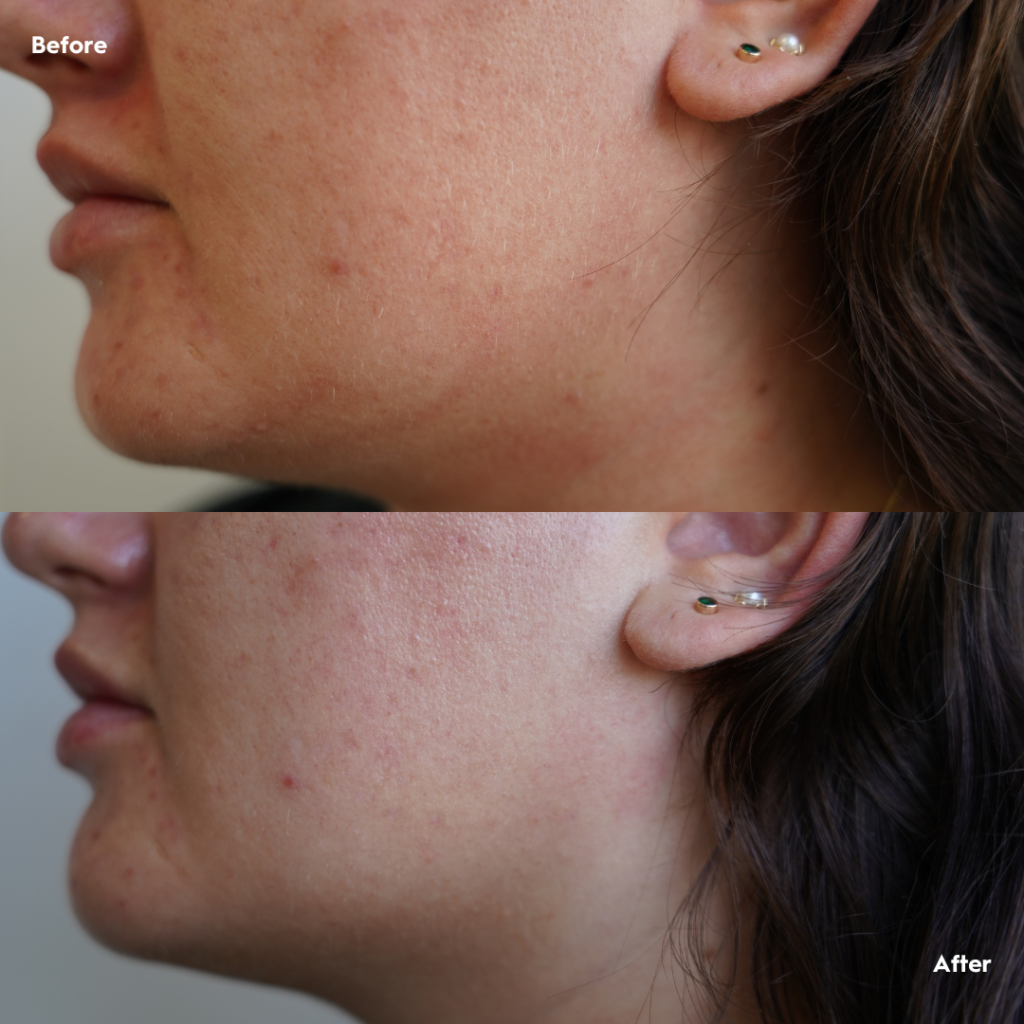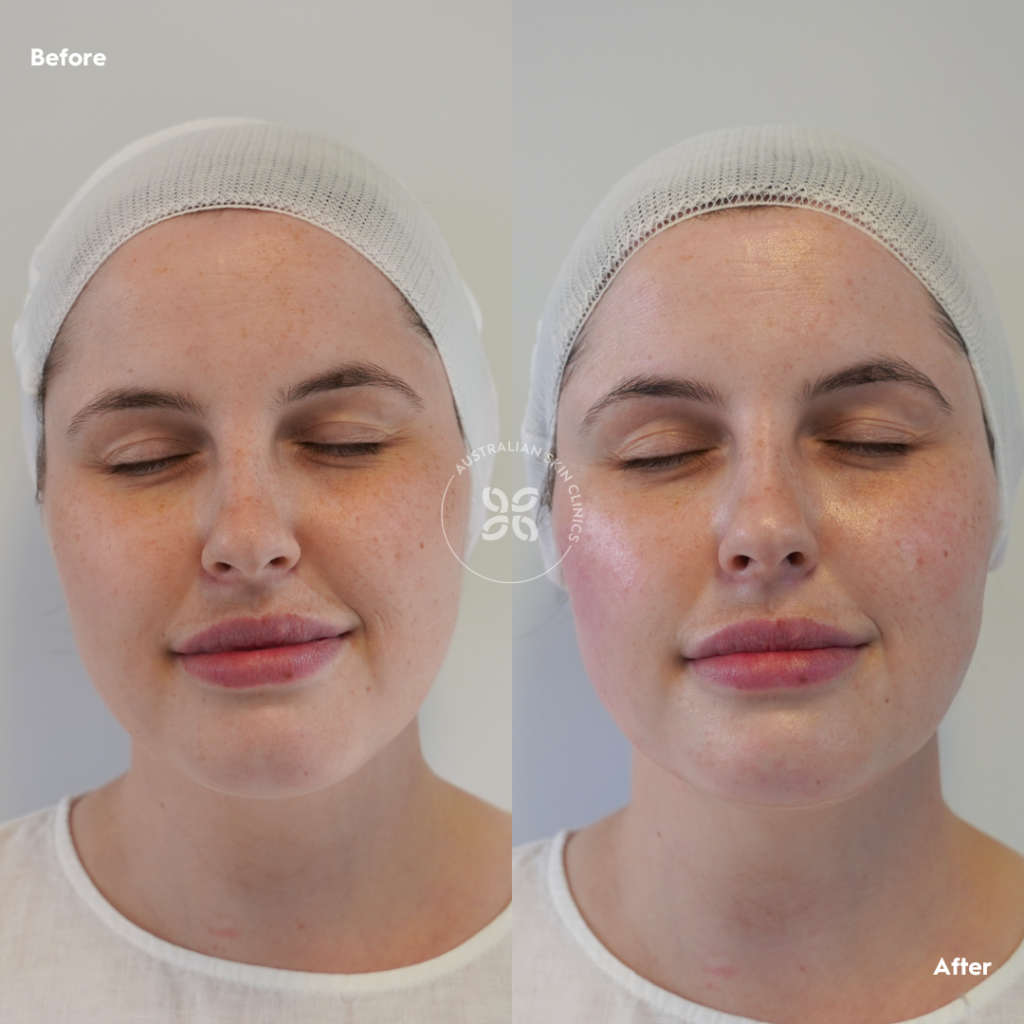 Add-ons
You have saved $0.00 so far
Pre + Post Treatment Care
During Treatment
During the treatment, you will feel slight pressure and a light scraping/resurfacing sensation as the blade moves across the surface of the skin. Warmth is normal.
After Treatment
Mild to moderate erythema may be present for a few hours. Mild flaking may occur for 2-4 days post-treatment.
2 Weeks Prior
Dermaplaning is an entry level skin treatment and requires no pre-treatment preparation.
Just avoid waxing and sunburn to the treatment area for 2 weeks prior.
Dermaplaning treatments are safe for pregnant and breastfeeding mums.
24 Hours
Avoid heat induced activities, including:
• Steam rooms & saunas
• Swimming pools
• Excessive exercise
Day 1-3
Avoid active skincare ingredients. Use a gentle cleanser, hyaluronic acid, moisturiser and SPF.
Day 3+
Recommence active serums.
Day 7+
Recommence exfoliating skincare.
Book a free skin consultation – It's time to put your skin first.
Frequently asked questions
We recommend ongoing treatments of dermaplaning every 2-3 weeks as vellus hairs start to regrow.  For exfoliation and removing dead skin cells we suggest treatments every 4 weeks.
Dermaplaning is suitable for all skin types and is most suited to clients who have dull, lackluster skin with the appearance of fine vellus hairs. It's also safe for pregnant and breastfeeding mums.
No. Dermaplaning is a great treatment for exfoliating the skin and achieving a glowing, smooth and radiant appearance.
No. Dermaplaning works by gliding with your hair growth rather than against it.  By doing this we are able to remove fine vellus hair and debris from the skin without stimulating or encouraging thicker or darker hair to regrow. Hair will regrow similarly to what you had previously.
Both treatments are effective at exfoliating the skin.  Where dermaplaning uses a handheld blade to remove dead skin cells, microdermabrasion uses a small machine that provides a diamond tip exfoliation and suction at the same time.  Microdermabrasion is a more intensive exfoliating treatment and is more effective where a deeper clean is desired.  Microdermabrasion however is unable to remove vellus hair and therefore cannot achieve the same smooth hairless result that dermaplaning provides.
Our Clinic Locations
At Australian Skin Clinics we provide FREE Consultations for all our services in all our state of the art clinics

Join the Bluvement
Discover the latest news on skin tips, trends and more.