You've probably heard of Cosmelan before, and rightfully so! The Cosmelan method is world-famous when it comes to effectively reducing the appearance of pigmentation such as age spots, sun damage and melasma.
What makes Cosmelan so unique from other pigmentation treatments is its ability to treat all skin phototypes. So, whether you have light skin or dark skin, Cosmelan can be used to target pigmentation and return your skin tone back its unblemished state.
But why should you choose to have your Cosmelan treatment at Australian Skin Clinics? Keep reading as we share the top 3 reasons why our Cosmelan Pigmentation Program is the best on the market.
---
Reason number 1.
Comprehensive Treatment Package
The Australian Skin Clinics Cosmelan Pigmentation Program is best practice in market to ensure you are best placed for incredible results. Our comprehensive package includes your required preparation product and the Cosmelan Mask, which is applied in clinic.
On top of this, we have included an 830 nanometre LED Light Therapy Treatment to assist with healing and recovery, plus your initial supply of essential home-care products! Everything you need for the first 4-months of your treatment journey.

Reason number 2.
Expert support to track your results 
Prior to undertaking your Cosmelan treatment journey, you will receive a complimentary Observ Skin Analysis which will clearly show the pigmentation in the deeper layers of the skin.
Three days after the application of your Cosmelan Mask, your expert dermal technician will undertake a second Observ consultation where you will be able to track and clearly see the pigmentation changes on your skin.
During your treatment journey, our dermal team will be there to support and guide you, carefully monitoring your progress. We also supply you with a comprehensive pre and post-care brochure to assist in your continued care.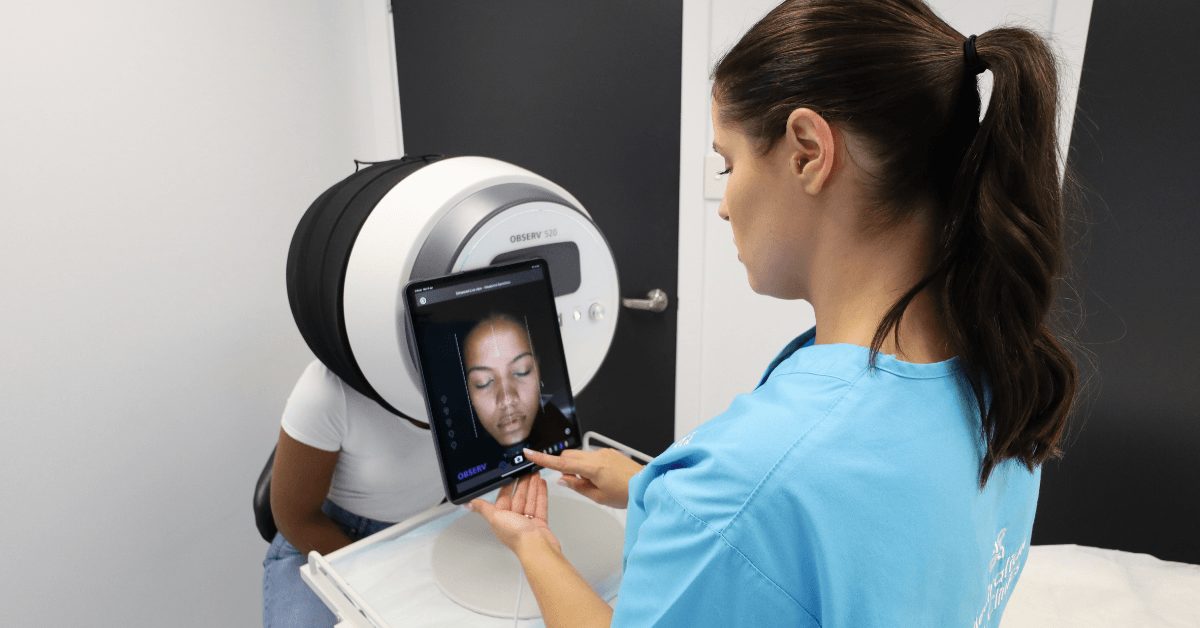 Reason number 3.
Best Practice Treatment Protocols
Our Cosmelan Treatment Protocols have been expertly developed to ensure that you have a successful and effective treatment. Cosmelan's demonstrated excellence, combined with Australian Skin Clinics strict quality standards and expert guidance, will ensure you see visible and long-lasting results from the first week of treatment and ongoing.
If you'd like to know more about our Cosmelan Pigmentation Program, visit us at your local Australian Skin Clinics for a complimentary consultation.