We get asked a LOT of questions about laser hair removal. Is laser hair removal safe? Does it hurt? Is it permanent? How do I prepare? These are all important, and you should know the answer to them before you begin your first series of laser hair removal. So, we've combined as many frequently asked questions that we could think of to share with you! By the time you finished reading, you'll be ready to get silky-smooth in no time.
---
How does laser hair removal work?
We use different laser machines to treat different skin types – so how laser works will depend on which equipment is being used! With lighter skin types, a medical-grade laser transmits a concentrated beam of light directly into the pigment of your hair follicles. With darker skin types, a medical-grade laser transmits a concentrated beam of light directly to the blood supply of the hair follicle. Either way, the laser destroys and stunts the unwanted hair growth.
What do I need to do to prepare for my laser hair removal treatment? 
We cannot treat you if you have had sun exposure within two weeks of your laser hair removal treatment and you must skip the spray tan; the laser will sizzle any pigment on your skin including spray tanning products. We can arrange your treatment on the day of your consultation, so shave the night before (ideally 12 hours prior), but do not use wax or depilatory creams for two weeks prior to treatment.
We are unable to treat you if you've had the sun-tanning Vitamin A injections within the last six months. If you have been bleaching your hair, you will need to allow the normal colour to regrow before proceeding with laser. Otherwise, there is no further preparation required, other than shaving the area the night before and the avoidance of using deodorants and other skin products on the area the day of your treatment.

What can I expect on my first treatment? 
Before your first treatment, you will need a short 15-minute consultation with one of our technicians. This is needed to assess your skin and hair type, assess your suitability for treatment and discuss how to prep your skin for the best possible result. If you require treatment on the day of your consultation, this can usually be arranged also. Do not wax or use depilatory creams beforehand, but you should shave the night before.
What information do I need to provide to my technician prior to treatment?
It is extremely important that clients inform us of any contraindications, including current and prior medications that you may be taking. It is also important to understand your ethnic heritage, as this will assist your technician in assessing your skin Fitzpatrick and determining the most suitable treatment settings for you.
Have you been exposed to the sun or any type of tanning agent? We cannot treat you if you have a sunburn or any type of tan (including natural, solarium or spray tanning beds) on the treatment area. (Hot tip – Balense Microdermal Cleansing Scrub is a great product to use in order to scrub off any fake tan!)
Have you been using Retinol on the treatment area? We advise all clients not to use Retinol (Topical vitamin A) or hydroquinone (whitening creams) within 3-4 days of treatment.
Will laser hair removal get rid of ingrown hairs?
Laser can decrease the chance of experiencing ingrown hairs. When there is no hair in the follicle, there is less chance of an ingrown hair occurring.

Can laser be used for male hair issues? 
Yes, a large percentage of our clientele are male and the most common areas treated are the back, chest and arms. Discover 6 reasons why laser hair removal for men is better than shaving.
Is laser hair removal permanent? 
Laser hair removal has fast become one of the most effective options for permanent hair reduction. No laser clinic can claim 100% hair removal, as some hair will always strive to grow back. Re-growth can be affected by hormones and other biological factors which can vary from person to person.
Can all hair colours be reduced through laser hair removal?
Using our medical grade equipment, our fully trained laser technicians can target any hair colour, with the exception of grey, pale red, white and white blonde.
How many treatments do I need?
As a rule of thumb, if you're looking to permanently reduce hair growth, you will need to visit us in clinic for a laser hair removal session every 4-6 weeks for a minimum of 6-12 treatments. Each client is unique and your technician will advise you on how many treatments you will need, according to your hair and skin type. Laser is a fast and effective treatment, depending on your area of treatment you can be in and out in as little as 15 minutes.
Are your laser technicians trained?
Yes. All our laser technicians are trained to the highest industry standards and are compliant with the highest government issues regulations, including Class IV laser training in hair removal.
Does laser hair removal hurt? 
Laser hair removal is designed to be a relatively comfortable treatment. After each treatment, the hair becomes lighter or thinner and discomfort subsides. Tip – Treatment is more comfortable if you have effectively shaved before getting laser!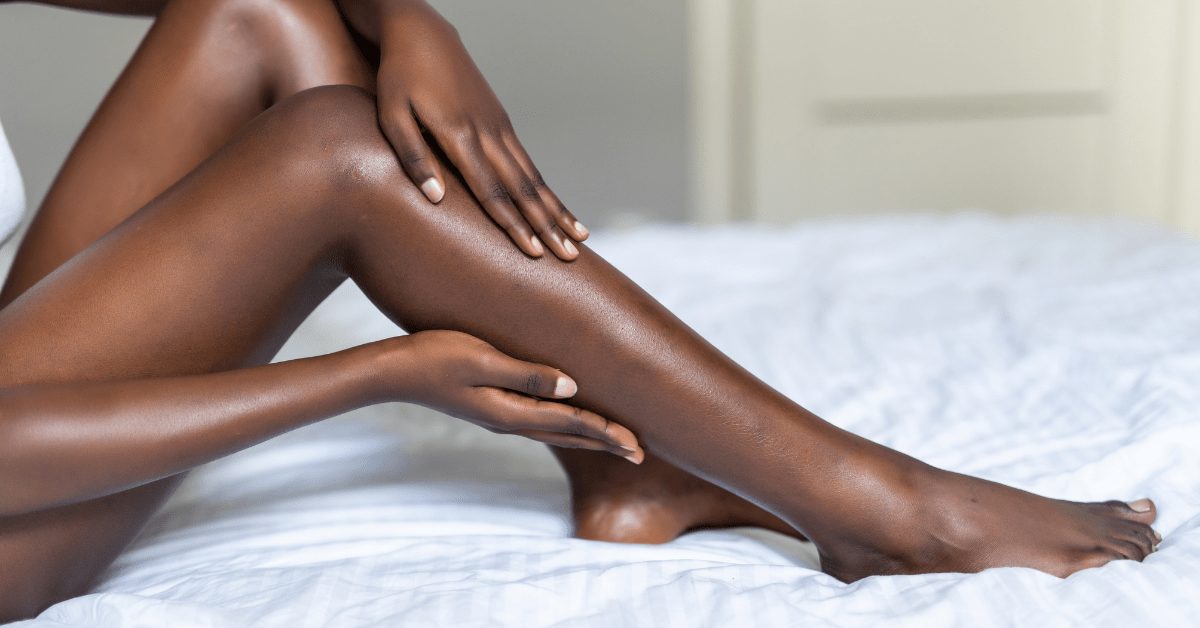 Can laser hair removal be performed on darker skin tones? 
Yes, our Gold Standard YAG medical-grade lasers offer safe and effective hair reduction for clients with darker skin types. Learn more > 
What should I expect post-treatment?
During the following weeks, the treated hair will fall out gradually. The timing of your treatments dramatically influences the outcome due to hair growth patterns, thus we suggest you book a course of laser hair removal treatments rather than sporadic appointments.
The treatment area may appear "sunburnt" after treatment; Balense Recovery Cream (post laser treatment) and cold compresses will ease discomfort and swelling. Avoid applying makeup to the area in the unlikely event of blistering and stay out of the sun, using a minimum of SPF 30+ sunscreen on the treated area to prevent complications from occurring as your skin will be sensitive to the sun for 48 hours after treatment.
Are there any possible side effects that I need to be aware of? 
All of our laser technicians are qualified and thoroughly trained in the use of our medical-grade technology. Expected skin responses post-treatment would be pinkness and mild swelling around the hair follicle. Each client's skin will respond differently. Your technician will discuss the appropriate aftercare during your consultation. It is extremely important to follow pre-and post-treatment advice stringently.
It is extremely important that clients inform us of any contraindications, medications and deviations to your skincare you have made prior to and during your treatment.
Got more questions? Call us on 1300303014 or visit your local Australian Skin Clinics today to speak with one of our trained laser technicians.